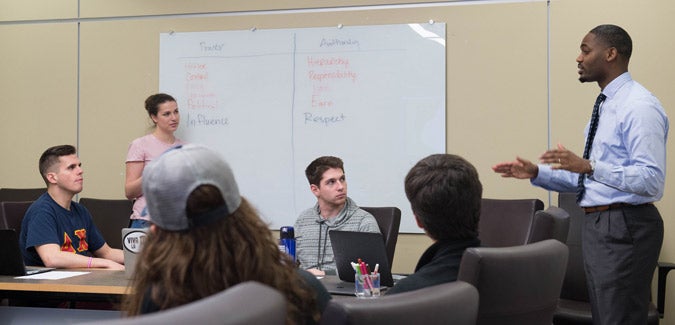 At the College of General Studies, our professors and instructors come not only from seven undergraduate and professional schools right here at the University of Pittsburgh, but also include graduate students, professionals, and leaders from throughout the greater Pittsburgh region.
Teaching Online at CGS
The College of General Studies offers a variety of hybrid and fully online classes across multiple disciplines. If you are interested in designing and teaching an online course through CGS, this section offers resources and information to get you started.