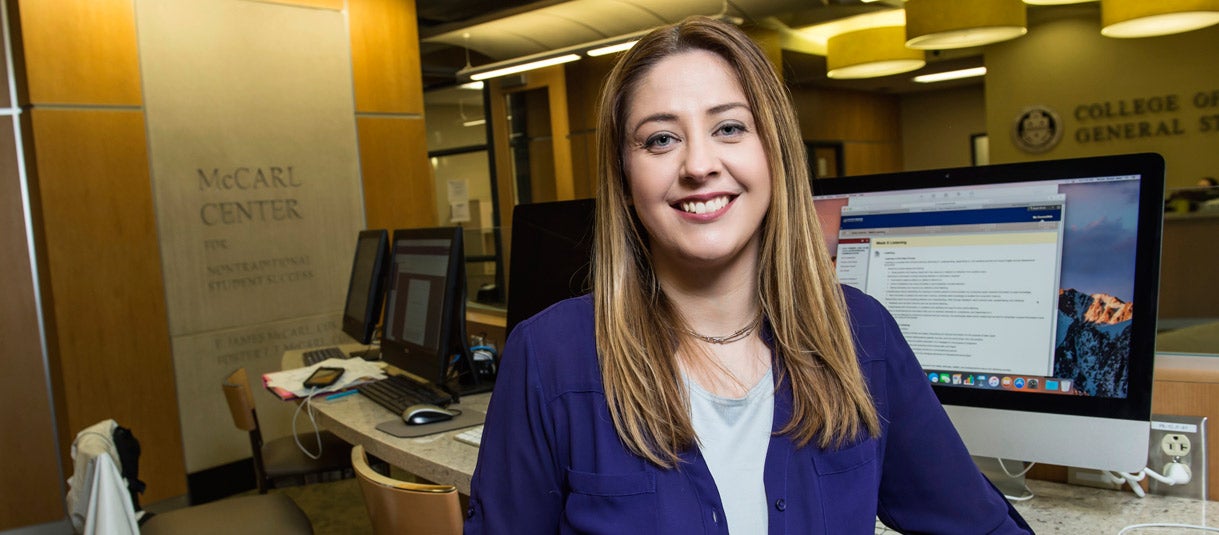 The McCarl Center for Nontraditional Student Success—the heart of the College of General Studies (CGS)—regularly hosts academic success programs, career development seminars, and tutoring sessions, as well as many social and networking activities offered by the CGS Alumni Society, CGS Student Government, and other student groups. Plus, the McCarl Center's convenient computer stations, comfortable student lounge, and comprehensive career resources library make it a favorite down-time hub for all of our students.
McCarl Center for Nontraditional Student Success
1400 Wesley W. Posvar Hall
230 S. Bouquet Street
Pittsburgh, PA 15260
Phone: 412-624-7683
Center Hours
The McCarl Center is currently closed due to COVID-19. Students can view the study spaces currently available here.