Important
College of General Studies Advising is currently offering advising services on a remote basis only via Zoom, phone, or email. Students who have questions should contact their assigned advisor directly via email. All other inquiries may be directed to CGSAdv@Pitt.edu.
Please be sure to check Emergency.Pitt.edu regularly for important updates.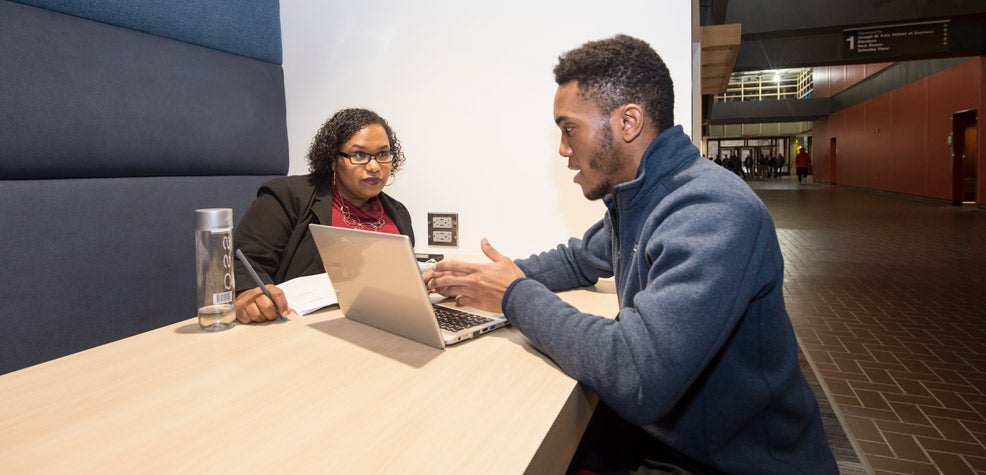 The College of General Studies is home to a talented group of experienced and dedicated academic advisors, happy to help you navigate through the University and achieve your academic goals. All degree-seeking and certificate students in the College of General Studies are assigned an advisor to work with throughout their time at the University. Your advisor is your individual and personal connection to the University of Pittsburgh—your guide, advocate, and a key member of your support team. 
Contact your advisor if you have a question or need information about any of the following and more:
Academic/Advising Holds
Add/Drop Decisions 
Career Choices
Course Selection
Curriculum Requirements
Graduation Review
Internships
Personal Issues
Problems with Major/Minor
Study Abroad Opportunities/Service Learning Experiences
University Policies/Procedures
Withdrawal/Resignation Decisions
---
Student Responsibilities in the Advising Relationship
To acquire the skills needed to assume final responsibility for course scheduling, program planning, and the successful completion of all graduation requirements.
Become knowledgeable about the relevant policies, procedures, and rules of the University and academic programs.
Be prepared with accurate information when contacting the advisor, whether in an appointment or by phone.
Access https://my.pitt.edu for important updates, resources, and course information.
Be actively engaged in seeking the academic and career information necessary to meet their educational goals.
Make an Appointment
You may schedule an advising appointment online by using NAVIGATE - an online system for Pitt students.
You may either download the app from Google Play or the App Store. You may also login here.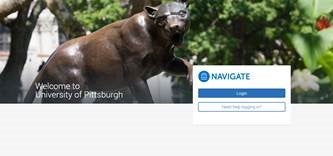 The College of General Studies is located on the first floor of Wesley W. Posvar Hall. Regular business hours are Monday-Thursday from 8:30 AM–6 PM, and Friday from 8:30 AM–5 PM during the fall and spring terms. Business hours are from Monday-Friday from 8:30 AM to 5 PM during the summer term.  For general questions, please call 412-624-6600.
Walk-In Schedule for Summer (2217) term
College of General Studies advising services are being offered remotely via Zoom and email. There will be no in-person walk-in advising available for the summer 2021 term. Please direct general questions and inquiries to CGSAdv@Pitt.edu. 
CGS & Pitt Students
 Questions related to CGS programs may be directed to CGSAdv@Pitt.edu or a student's assigned academic advisor. In-person walk-in advising will not be available for the summer 2021 term. 
Non-Pitt (Prospective) Students
The application process for the College of General Studies varies depending on your intended student status. Please visit CGS Admissions for available options and the steps needed to apply.