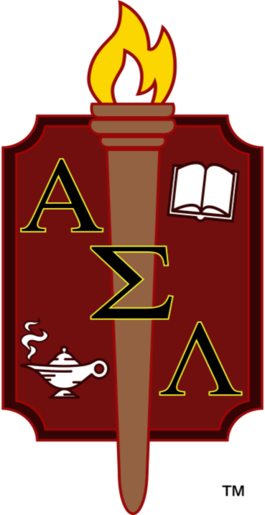 Welcome to the website of Alpha Chi, the 45th Chapter of the Alpha Sigma Lambda National Honor Society, the nation's largest and oldest academic society for part-time and non-traditional students of continuing higher education.  
The purpose of Alpha Chi is to bring into closer community those students who have demonstrated academic excellence in the University of Pittsburgh's College of General Studies, and to recognize and promote scholarship and leadership among the community of students in continuing higher education. Alpha Chi represents the top 20 percent of CGS' non-traditional and adult high-achieving students. 
Why join Alpha Sigma Lambda?
By becoming a member, students: 
Gain access to scholarships for non-traditional & adult learners 
Have an opportunity to assemble and share their goals and interests 
Are recognized and honored for their achievements in online classes 
Receive dedicated full-time national and customer service support 
For more information, visit the ASL website. Download the ASLHS Brochure (PDF)
Who can join ASL Alpha Chi?
Membership is by nomination only for students enrolled in a CGS degree program who have completed 30 Pitt credits, have a minimum QPA of 3.25, and are at least 23 years old. Eligible students are selected and invited to be inducted into the ASL society in the spring of each year. There are no fees associated with this membership. If you believe you meet the requirements but did not receive an email invitation to join, please email Alpha Chi.
Your Alpha Chi Membership provides:
Volunteer opportunities and connections with the CGS community
Induction into ASLHS
ASLHS certificates and honor cords
*The Spring 2023 Induction Ceremony for nominated students was held on Thursday, March 30th. Learn more.
2023-2024 ASLHS Scholarship Opportunity for Adult Students
APPLICATION PROCESS IS NOW CLOSED!
Alpha Sigma Lambda (which has its Alpha Chi Chapter in the College of General Studies) has announced that for the 2023-2024 academic year it will grant a total of six (6) $3,000 scholarships and fifteen (15) $2,500 scholarships. Students who meet ASL's criteria are encouraged to apply. Students do not have to be a member of the ASL Alpha Chi Chapter in order to be eligible to apply. Explore this opportunity.
ASL ALPHA CHI CHAPTER COUNCILORS
Dr. Boryana Dobreva, Director of Online Learning  |  Angela King, Administrative Coordinator