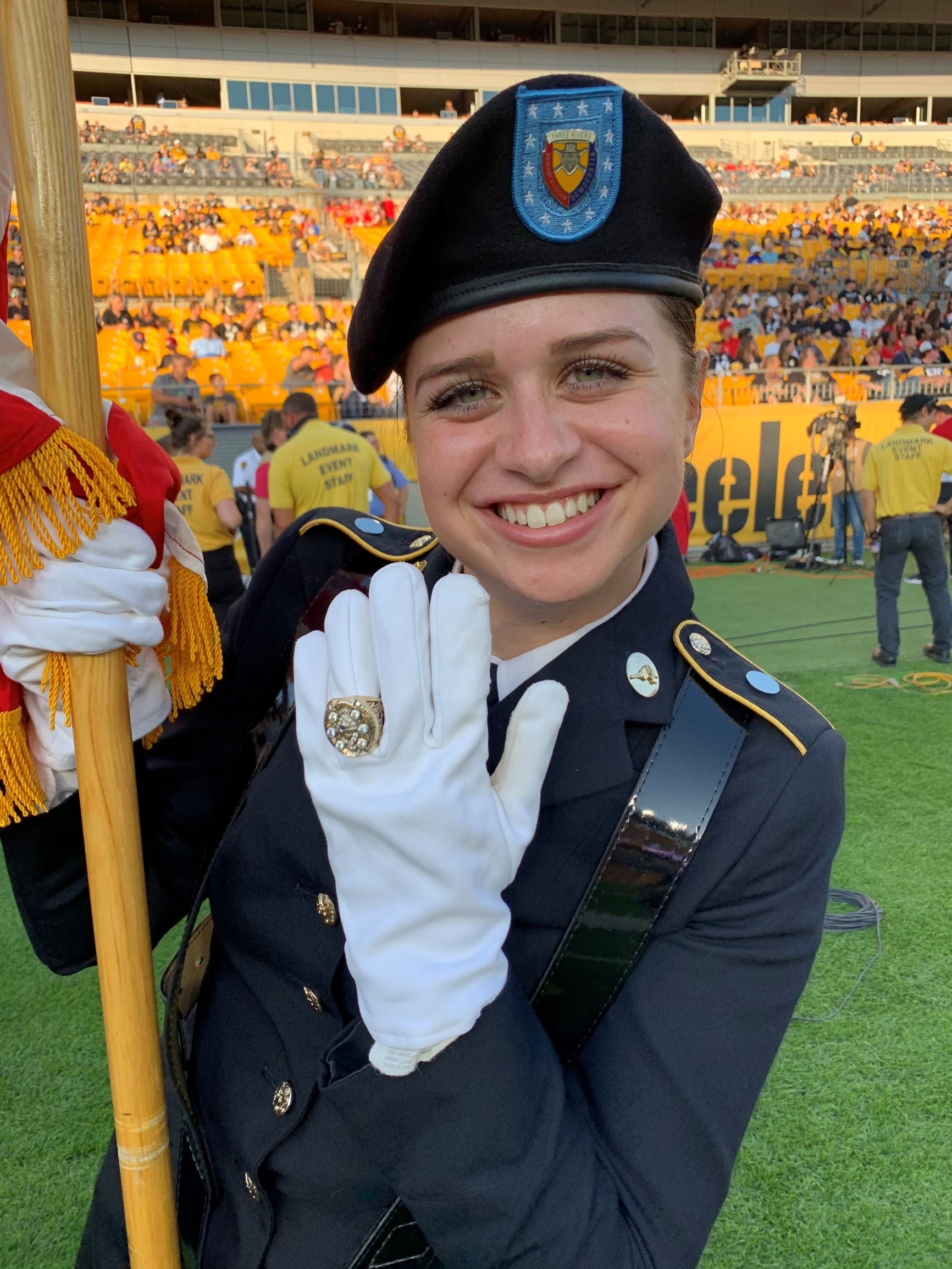 Meet Sarah Rushmore, a senior pursuing a double major in BA Legal Studies and BA Administration of Justice with a focus in Forensics.
Q: Why did you choose Pitt?
The reason I picked Pitt was so simple. I grew up getting to climb up the stairs of the Cathedral of Learning with my dad. Once I got to see that view from the top, I always knew Pitt was going to be my home. I still, to this day, am breathtaken by the view from the top of Cathy.
Q: Why did you choose your CGS major and how does it relate to your future plans?
I double major in Legal Studies and Administration of Justice focusing in Forensics. I find a passion for the justice system. Also, Pitt has a highly ranked legal studies program which I knew I wanted to be part of.
In my junior year, I had an internship through Pitt with the Allegheny County Jail. This internship opened my eyes to many opportunities. I plan on pursuing a path within the Corrections system whether it be in social work or legal work.
My majors have also helped to expand so much of my leadership and writing skills. In addition to developing a career in the Corrections system, I will also be serving in Pennsylvania US Army National Guard as an Infantry Officer. Pitt has helped me to develop skills that I will be able to take with me during my time in service.
Q: What keeps you busy outside of classes?
Outside of my classes, I spend my time as a Senior Cadet in Three Rivers Battalion Army ROTC and serving in the Pennsylvania US Army National Guard. Three Rivers Battalion Army ROTC is stationed at Pitt which allows me to train to become an Army Officer while getting to stay on Pitt's campus. During this training, I have spent a lot of time running up Cathy's stairs which makes me appreciate how beautiful Pitt really is.
Q: What have been some of your greatest accomplishments and/or challenges here at Pitt?
My biggest accomplishment at Pitt is being able to both honor our Country and support my school pride. In my four years at Pitt, I have been able to stand on Heinz field and at the Pete presenting the Colors before Pitt football and basketball games numerous times. This has given me the opportunity to honor our Nation while also supporting Pitt. Nothing can top the excitement of a Pitt game.
Q: Do you have any advice for your fellow students?
My advice to fellow students is never to settle and dig down deep. Whatever your dreams and ambitions may be, I want you to stick to them and never let anything stop you. It will be hard at times, but it will only make you stronger and better. Keep positive and keep driving forward!
Photo Courtesy of Sarah Rushmore.