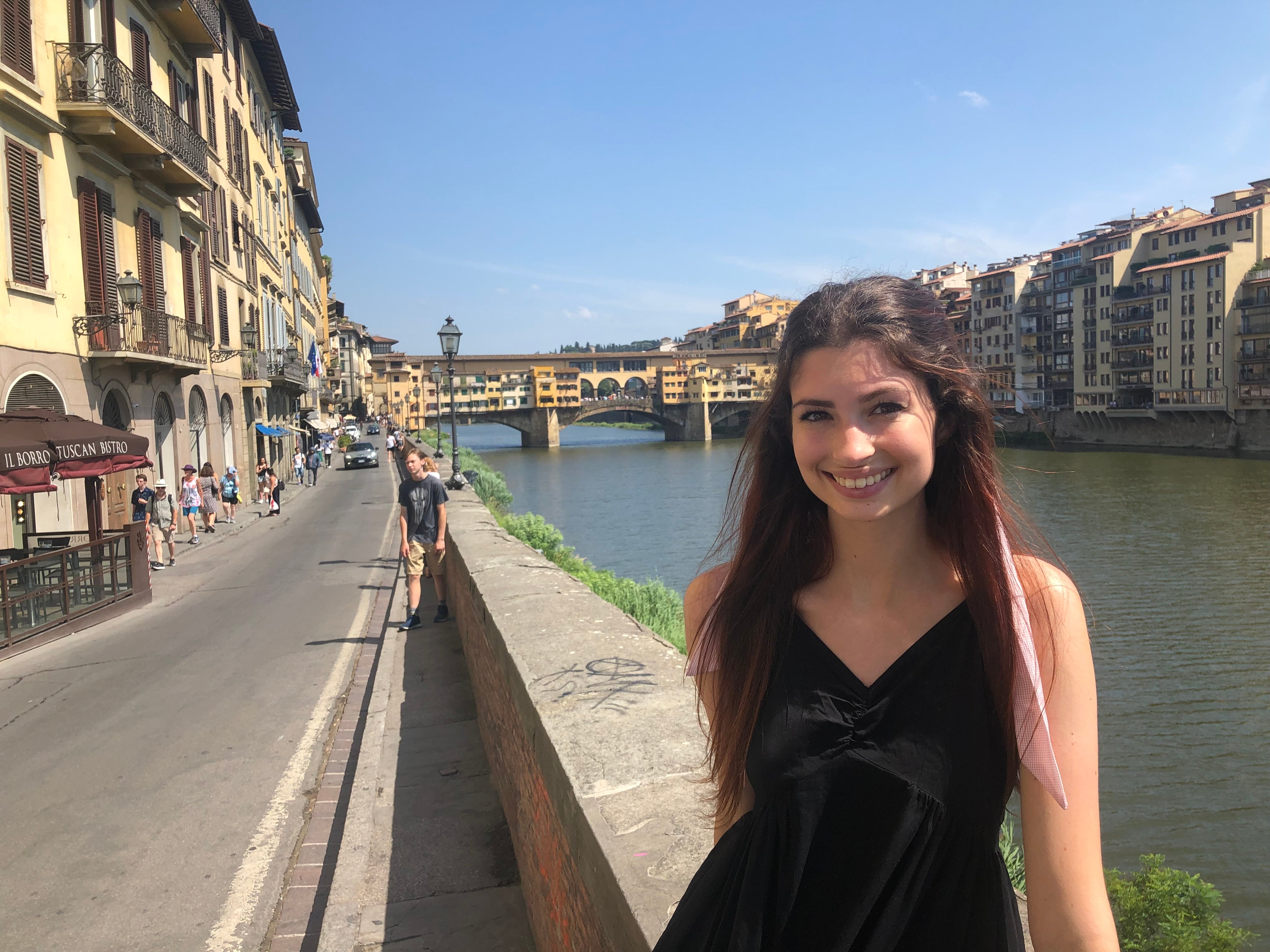 Meet Olivia Weigel, a senior pursuing a major in BA Administration of Justice and a minor in Spanish.
Q: Why did you choose Pitt?
I chose Pitt due to the opportunities that the university provides. It is in a great location close to many hospitals and potential job opportunities. I also loved all of the extra-curriculars that were offered. I knew that the education provided gives students a solid foundation for whatever their career choice may be. Additionally, I fell in love with campus and neighboring communities!
Q: Why did you choose your CGS major and how does it relate to your future plans?
I chose my CGS major because it related most to my interests. I knew it would be the perfect mixture of both challenging and enjoyable. Before beginning college, I was interested in criminal justice and the science involved with forensics. This relates to my future plans of working in forensic pathology or mortuary science. Classes such as crime scene investigation and criminalistics have solidified my career choice!
Q: What keeps you busy outside of classes?
Outside of classes, I love to hang out with my friends and read! In addition to these things, I have a part-time job as a server and also have an Etsy site where I sell personalized items!
Q: What have been some of your greatest accomplishments and/or challenges here at Pitt?
My greatest accomplishments have been: taking courses I am interested in, being on the Dean's List, receiving a scholarship, learning Spanish, becoming a teaching assistant, and participating in study abroad. Some of my challenges have been: maintaining a positive work/school/life balance and learning new study methods in order to advance in difficult courses.
Q: Do you have any advice for your fellow students?
My advice for fellow students is to not compare yourself to others. Your path is completely unique. As a freshman, I was set back by other students and what they were doing which made me feel as if I was behind. I finally realized that my path was different and to only focus on my own journey and interests!
Photo Courtesy of Olivia Weigel.