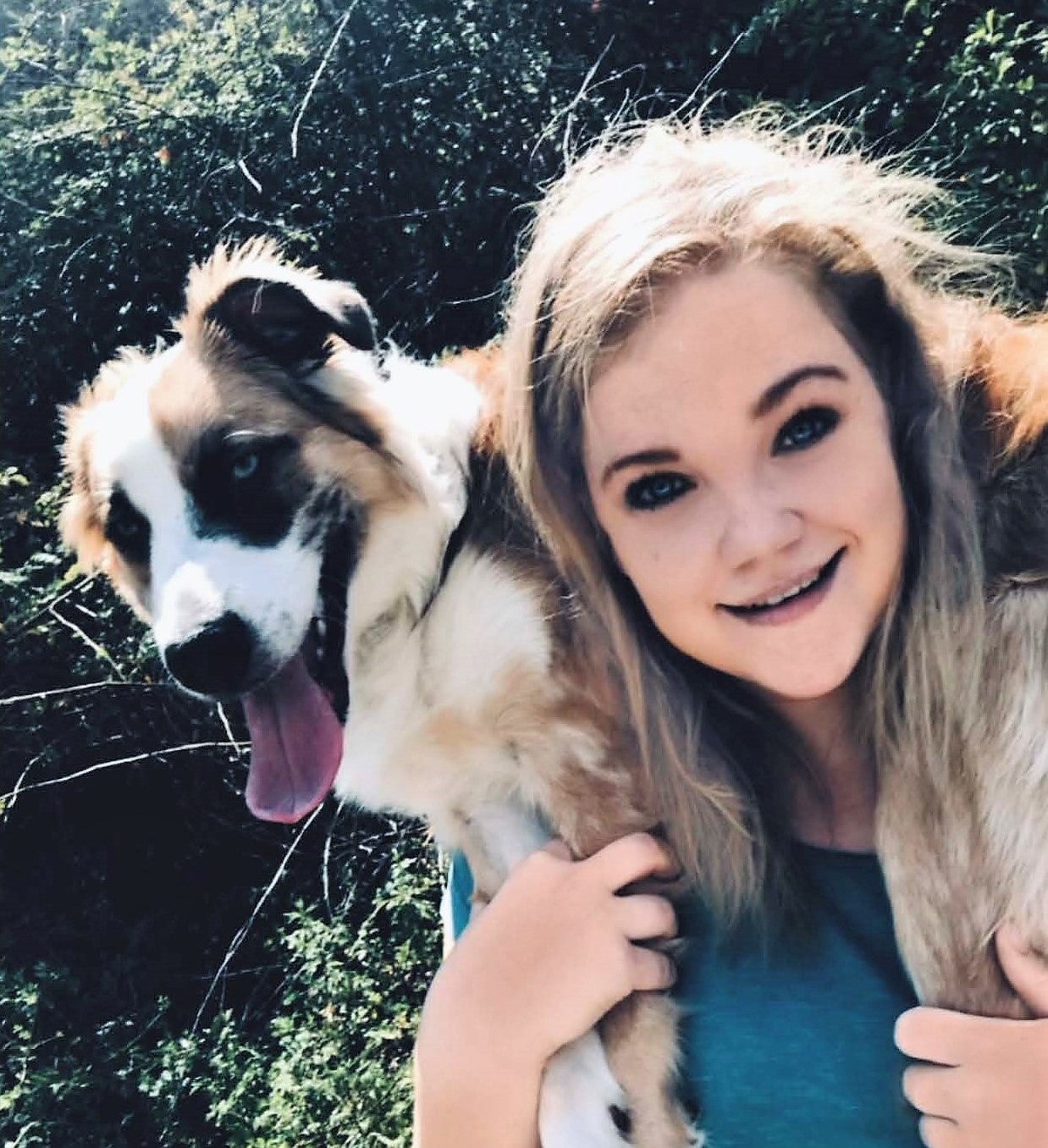 Meet Nikki Anderson, a senior pursuing a double major in BA Administration of Justice and BA Legal Studies, with a certificate in Communications and a minor in Political Science.
Q: Why did you choose Pitt?
My dad grew up in Fox Chapel so I have a lot of family in Pittsburgh! I'm from Atlanta and knew I wanted to go out-of-state for school while still being near family. Pitt was the first of many colleges I toured but as soon as I walked into Cathy I knew this was where I wanted to be. I started preparing my application before I even got back to Atlanta. I love Steel City, I've been a Steelers and Pens fan my entire life!
Q: Why did you choose your CGS major and how does it relate to your future plans?
Criminal Minds....that's right...I made my future plans around a TV show. I'm kidding, kinda! I was watching the Criminal Minds seasons over and over when I was 14 and I became really interested in criminal law. I carried that love of criminal law all throughout high school and even my time here at Pitt. The dream was always to become a criminal profiler, but then I took two Inside/Out courses in my first semester. In fact, my very first class here at Pitt was in SCI Laurel Highlands, it was quite the first day. With Professor Shalini Puri and Professor Gabby Yearwood I got the chance to discuss important topics alongside incarcerated students and hear their own stories. It was a life-changing experience that I think everybody interested in criminal law should participate in. A couple days after my last class I started studying for the Law School Admissions Test with new plans to go into criminal defense, more specifically focused in appeals. It's now a year later, and I'm getting ready to submit my law school applications this upcoming fall!
Q: What keeps you busy outside of classes?
I have a dwarf Australian Shepherd/German Shepherd mix named Oakley, after Pitt's campus in Oakland! I love going on hikes with him, I promise he likes them more than it looks like he does in the picture! Oakley loves playing soccer on the Cathedral lawn and meeting Pitt students.
I also participate in several student organizations, my favorite being Students Conquering Cold Cases (that definitely goes back to my love for Criminal Minds). I like to volunteer as well, specifically in helping federal inmates with their legal battles and talking with them about their own mental health.
I'm a mental health advocate and work as a telephone support specialist for those struggling with their mental health. Studying for the Law School Admissions Test definitely keeps me busy too!
Q: What have been some of your greatest accomplishments and/or challenges here at Pitt?
I'm on track to graduate in December with a 4.0 GPA, a year and a half early with a double major, certificate, and minor. Keeping myself on track for that early graduation while also working, volunteering, participating in student organizations, and preparing for law school is definitely one of my greatest accomplishments at Pitt. This past summer I took 14 credits while working full-time and studying for the Law School Admissions test, which was even more challenging with COVID-19.
However, because of that early graduation and if this upcoming fall semester is in-person, I'll have only had two full semesters in-person due to COVID-19. When I first took that tour of Cathy I expected four full years of classes in those rooms. COVID-19 has shortened that to a maximum of two semesters in person, which has challenged the ability to take full advantage of all the amazing resources, organizations, and social atmosphere that Pitt brings.
Q: Do you have any advice for your fellow students?
When things don't go exactly as you thought they would, trade your expectations for appreciation.
I've always been one to plan every second of my future so I always knew exactly what was going on. As I had said, I expected four years in-person and a global pandemic shortened that. That was unexpected and is obviously out of everybody's control, but it changed those plans I had. There was still so much to appreciate about my time at Pitt. My professors were incredibly helpful and understanding throughout this last year, it was obvious that they put their students well-being first. I was also able to adopt Oakley in March a couple weeks after I moved out of my dorm to quarantine. The student organizations I am a part of still found ways to come together and support each other. Every email I got from Shannon Stall (President of Students Conquering Cold Cases) always emphasized that she was there for anybody that needed to talk, about anything at all. This last year was not what I expected, but there was still so much to appreciate about Pitt and being a student here. I think all students should focus on the "positives" and recognize all there still is to appreciate when plans don't go exactly as expected.
Photo Courtesy of Nikki Anderson.