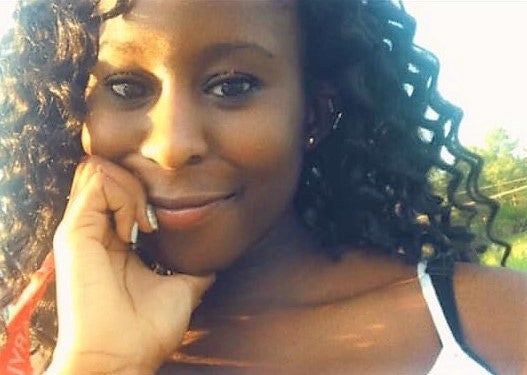 Meet Nadia Narnor, a senior majoring in BA Administration of Justice with a Concentration in Forensic Science.
Q: Why did you choose Pitt?
I chose Pitt because I came from a small suburb in Maryland close to Washington, D.C. I always knew I wanted to have an impact on the world, and I thought a historical and influential city such as Pittsburgh could not only teach me important life skills, but also teach me how to be the most well-rounded person I could be. Moving to a city was a big change, but it was the best decision I could make for myself to step into a new environment. I respected Pitt's reputation within research, and I wanted to be a part of a University that is dedicated to healing in a variety of areas. They aspire for growth in Law, Rehabilitation, Science, and so much more. The presence of the Africana Studies department shows me that this University values an education that delves into areas that are rarely taught in higher education. I was attracted to the possibility of learning more about my African Heritage through my education and becoming a part of Pittsburgh's Black Community. In a new city, I became closer to my heritage and culture from the people I met here, and I will never forget that.
Q: Why did you choose your CGS major and how does it relate to your future plans?
At first I was on a Pre-Physical Therapy track with a minor in Administration of Justice, as I knew Investigation and the field of criminology was always going to be a passion of mine. I later realized that I'm most passionate about Criminal Justice, and changed my major to Administration of Justice with a Concentration in Forensic Science during my Junior year. My major relates to my future plans because I want to reform the criminal justice system as much as I can equipped education I have received at Pitt. There is often a huge disconnect between Law Enforcement, the Courts and the communities which they are supposed to serve. My interest in Psychology, sociology, criminology, and investigation inspire me to pursue a career in criminal justice reform and possibly investigation. One of my greatest ambitions is to end mass incarceration through prison reform. The events of Summer 2020 only strengthened my drive and focus in terms of this goal.
Q: What keeps you busy outside of classes?
Outside of classes, I am the Communications Liaison for a club I help run called Students Conquering Cold Cases. Our club works with local and county departments to help assist in solving homicide cases that have gone cold, or search for missing persons. We comb through evidence, case files, and communicate directly with the families of our victims--many of which have been hurt due to circumstances within their environment. I also actively volunteer at the Abolitionist Law Center. There I do court watch, track concerning or confidential cases that deserve attention, and help organize community outreach projects. I've interned for them during my academic career at Pitt, however I continue to volunteer with them. Personally, holding courts, politicians, and police departments accountable for the communities they serve is a passion of mine while also looking out for individuals within these communities who have been hurt. With this in mind, I would argue that I spend much of my free time trying to connect dots and speak for those who have been silenced. Alternatively, I also like to dance hip-hop and write poetry!
Q: What have been some of your greatest accomplishments and/or challenges here at Pitt?
I would say my greatest challenge here at Pitt has been persevering through the STEM classes here. They're not easy! Additionally, I am what people would call directionally challenged, so moving to Pittsburgh from Maryland was a big change. I'm still learning how to navigate through Pittsburgh even four years later but it is a process. My greatest personal achievement is my major's concentration in Forensics. I am incredibly proud of this, especially because I have loved every second of it. Not many schools teach the things that I had an opportunity to learn and that's an aspect of my education that I'll cherish forever.
Q: Do you have any advice for your fellow students?
My advice for fellow students is to forget what everyone tells you you should be. When you get to Pitt, so many doors will open for you if you follow your passions. Never tie yourself down, but don't take too many things on. There's no need to overwhelm yourself. I know that there were things I had on my plate in High School that I definitely could not handle having on my plate now. As life changes, your expectations for yourself and priorities will alter along with them. I want people to know that the best you can do is enough. In addition, you are capable of more than you probably expect, so never lose hope in finding a field you love.
Photo Courtesy of Nadia Narnor.