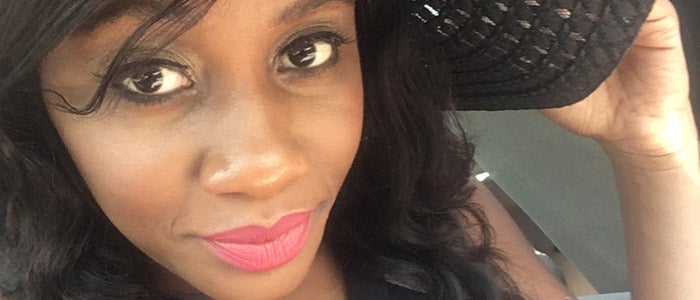 Meet Kesslyne Occena, who graduated with a degree in BA Legal Studies.
Q: Why did you choose to attend Pitt?
A: The University of Pittsburgh is rated as one the best schools for both its medical programs and its law programs, and I wanted to be able to learn from the best. So, I feel like it was Pitt that chose me, and to be one of the few to be accepted is an honor.
Q: Why did you choose your CGS major and how does it relate to your future plans?
A: I chose CGS's Legal Studies major because this country survives on the rule of law, but not many understand it. Along with the courses that I am taking for pre-law, it gives me a better understanding of the law. And once I graduate, it would make me qualified to teach others that have discrepancies in [their understanding of] the law.
Q: What keeps you busy outside of classes?
A: Outside of school, I'm either working at Reed Smith LLP, taking Zumba classes or being an active member of Lambda Alpha Epsilon. As a proud member, I have participated in donations drives for the Pitt community.
Q: What have been some of your greatest accomplishments and/or challenges here at Pitt?
A: My biggest challenges at Pitt have surrounded major tests. Prepping for midterms and finals can be very stressful, because all the information that you were taught is usually in abundance. Pinpointing the important information to study is the challenge.
Q: Do you have any advice for your fellow Pitt students?
A: My advice to Pitt students is to take as many notes as possible; don't limit yourself to what the professors have written in the board, and instead go above and beyond, asking as many questions as you can. The extra effort will pay off.
Photo Courtesy of Kesslyne Occena.