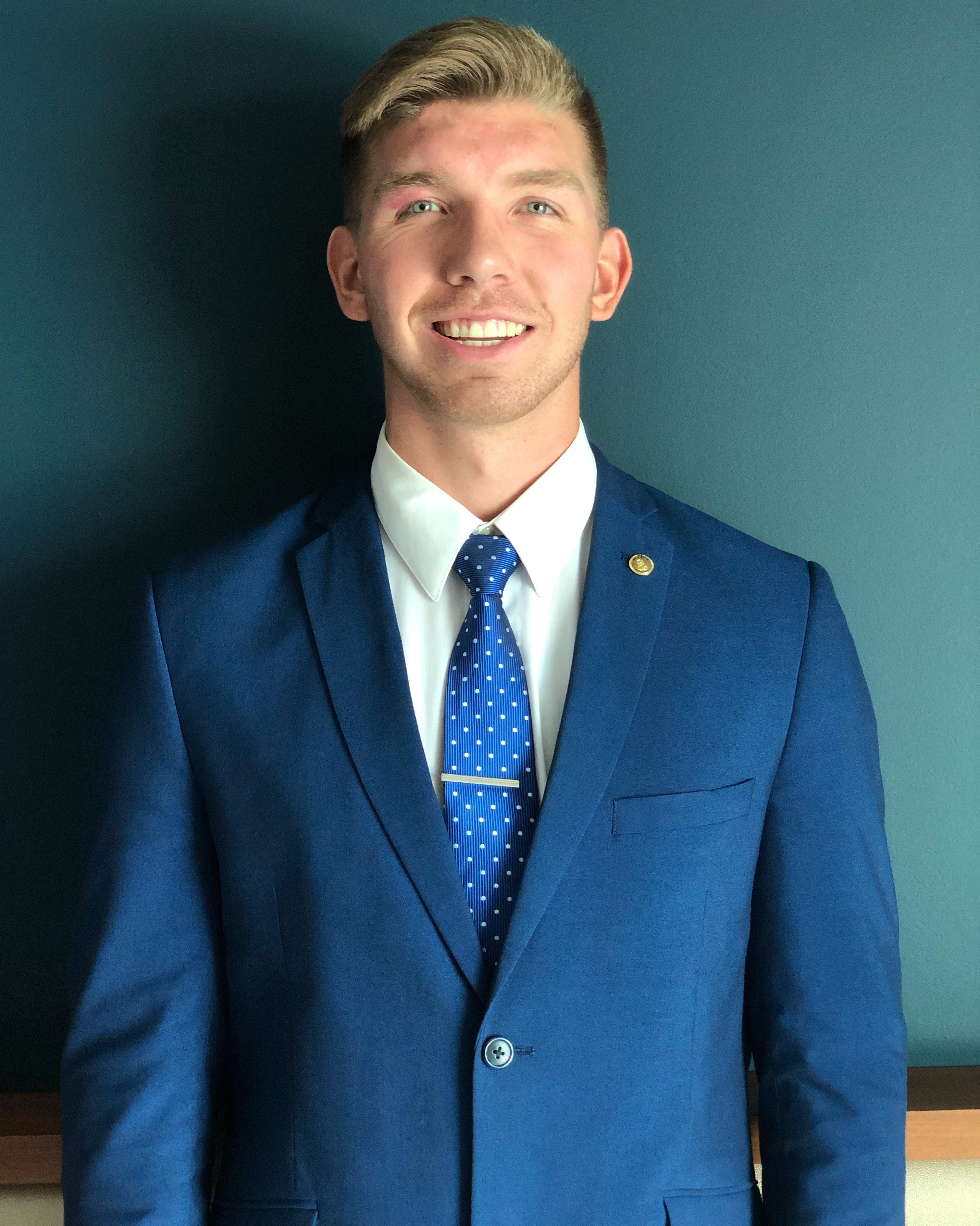 Meet Carl Smith, a senior majoring in BA Administration of Justice with focus on Law Enforcement and a minor in Luso-Brazilian Portuguese.
Q: Why did you choose Pitt?
I grew up in a small farm town in rural Pennsylvania with almost no diversity. But when I started traveling the country and eventually the world, I saw so many different cultures, traditions and people. When it came to thinking of colleges, I knew I wanted a big school and something drastically different than home where I could experience more of life than I grew up with. Pitt gave me this exact opportunity. Then I toured the campus and absolutely fell in love with the social atmosphere, the people I met, and of course Cathy.
Q: Why did you choose your CGS major and how does it relate to your future plans?
I actually came into Pitt as a Swanson School of Engineering student but I Immediately felt so lost. Everything about engineering was simply not for me so I declared as undecided and began the search. A CGS advisor helped me take personality tests that pair careers up with how you score and my top career choices directly correlated with Administration of Justice and Security. I'm also in Army ROTC here at Pitt so after graduation I will commission as an Infantry Second Lieutenant. I've always wanted to serve in the military and then move into a federal agency and my major through CGS will help this dream of mine come true.
Q: What keeps you busy outside of classes?
Outside of the regular course load, I'm in Army ROTC, as mentioned above, in which I held two captain positions for competitive teams within our brigade and was a member of another. I've held several positions within my fraternity, Sigma Phi Epsilon. I'm also in two honor societies: Order of Omega and Gamma Sigma Alpha. I'm also a member of the Pitt Spirit and Cheer team which helps me fuel my school spirit. I've participated in Greek Sing and PItt Dance Marathon the last 2 years too!
Besides my responsibilities and obligations, I love exploring Pittsburgh with friends and creating memories.
Q: What have been some of your greatest accomplishments and/or challenges here at Pitt?
One of my proudest accomplishments is leading my team to a 5/43 place in our regional competition for Ranger Challenge in ROTC then a 1st place finish in the Arctic Challenge. It's the highest our battalion has placed in many years and I felt honored to be a part of that.
As for challenges, there have been so many I've faced here at Pitt, too many to count and acknowledge honestly. But I think the biggest one I overcame was time management. With all that I'm involved in, it can be really hard to juggle but learning proper time management helped me tremendously.
Q: Do you have any advice for your fellow students?
As cliche as it sounds, opportunity is at every corner and every step. You have to take it when you see it and live your life to the fullest. You never want to think "what if" later in your life and I live by that. I'm so glad I came to Pitt because Pitt really enables its students to reach and grasp for their goals so make sure to take advantage of that!
Photo Courtesy of Carl Smith.