If you're passionate about making a positive impact in your community and beyond, consider a career in public service. This exciting, interdisciplinary major offered in partnership with Pitt's Graduate School of Public and International Affairs will prepare you for a range of job options, from local government to international affairs. Public Service majors choose from three available concentration areas: Public Administration, Nonprofit Management, and Self-Designed.
A public service minor is also available.
Requirements
Students must complete a minimum of 120 credits for the Bachelor of Arts degree with a major in public service. Of this total, students must take:
33 credits (11 courses) in public service distributed as follows: 15 credits in core courses (including a 3-credit internship) and 18 credits in a concentration area. CGS online offerings are marked with (Web) or (Hybrid) on the program page.
One course in statistics (STAT 0200, 0800, or 1000); and
Six credits (two courses) in a related field such as political science, economics, psychology, sociology, or another field approved by an academic advisor. Click here for a PDF list of electives in a related field, and/or browse the course catalog by subject.
See our General Education program page for the remaining degree requirements.
Public Service Core: (15 Credits)

All five courses are required.

Format: F2F and Web

Format: Web

Format: Hybrid

Note: This major requires that you complete an internship at a facility external to the University, and this facility may or will require a criminal background check, an Act 33/34 clearance, and perhaps a drug screen to determine whether you are qualified to participate in the internship. Additionally, in order to become licensed or employed, many states will inquire as to whether the applicant has been convicted of a misdemeanor, a felony, or a felonious or illegal act associated with alcohol and/or substance abuse.

Concentration Areas: (18 credits)

Choose one of the three concentration areas below:

Area 1: Public Administration

PUBSRV - Electives (choose two additional public service courses) 

Area 2: Nonprofit Management

Format: Hybrid

PUBSRV - Electives (choose two additional public service courses) 

Note: the following courses may substitute for each other in the event of course scheduling conflicts or unavailability: PUBSRV 1110 and PUBSRV 1210 | PUBSRV 1120 and PUBSRV 1220.

Area 3: Self-Designed

Courses that meet the special program needs of the student may be selected from the courses offered in public service or in a related area or department. A written plan for completing the self-designed concentration must be approved by the College of General Studies Academic Affairs Committee. The proposed plan of studies should be unique and not offered at Pitt in another facet such as another major, certificate, or minor.

Public Service Electives

Public administration concentration students may use the 1200-numbered courses as electives; nonprofit management concentration students may use 1100-numbered courses.

Courses with the UHC attribute are only offered in conjunction with Pitt's Honors College.

Note: Cross-listed with LCJS 1854 (formerly LEGLST 1152)

Format: Web

Format: F2F and Web, available as of Fall 2021

Note: Cross-listed with LDRSHP 1100

Note: Cross-listed with LCJS 1570 (formerly ADMJ 1425)

Format: Hybrid, available as of Fall 2021
Program Planning Checklist
Use the Public Service BA checklist (PDF) to plan and track your progress in the major.
Opportunities Within This Major
Internships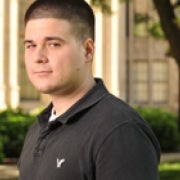 As a public service major, you'll get hands-on experience in the field with a local, state, government, or nonprofit organization. As a valuable networking opportunity, an internship could also pave the way for employment opportunities.
Learn more about internships »
Study Abroad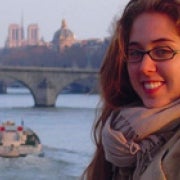 Get a global perspective on public service. Gain cross-cultural experiences and learn about international nonprofit organizations by spending a term, summer, or short break abroad.
Career Outlook
A degree in public service prepares students for a broad range of careers that are focused on the resolution of public problems or the delivery of public services. These careers range from those in the local government and community arena to the metropolitan region and state arena to national and international settings.

Potential employers include: local, state, and federal governments, nonprofit and nongovernmental organizations at the local, regional, national, and international level, private firms engaged in working with governments, and private corporations with an active public service culture.
Note
Requirements are subject to change. Check with a CGS academic advisor before registering.