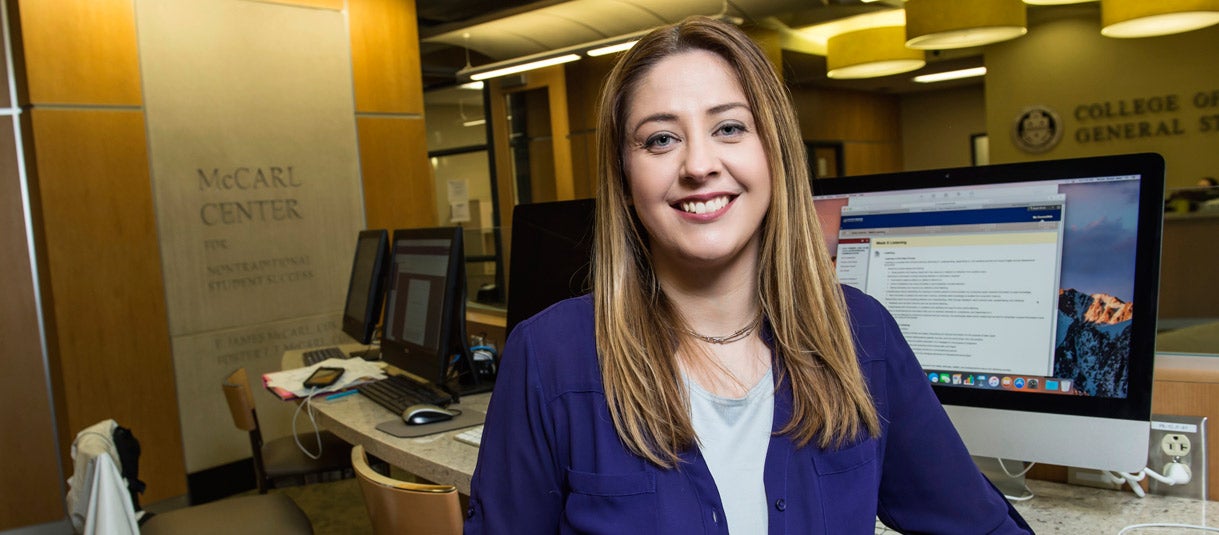 The McCarl Center for Nontraditional Student Success—the heart of the College of General Studies (CGS)—regularly hosts academic success programs, career development seminars, and tutoring sessions, as well as many social and networking activities offered by the CGS Alumni Society, CGS Student Government, and other student groups. Plus, the McCarl Center's convenient computer stations, comfortable student lounge, and comprehensive career resources library make it a favorite down-time hub for all of our students.
Flex@Pitt Academic Resources
Learn how to get the academic assistance you need, when you need it: Find links to Flex @ Pitt and Canvas @ Pitt resources for students as well as information about technology and library resources and services, and math, science and writing tutoring.
Student Organizations
Get involved in a student organization like student government, Alpha Sigma Lambda, or Lambda Alpha Epsilon, or find out how to start your own.