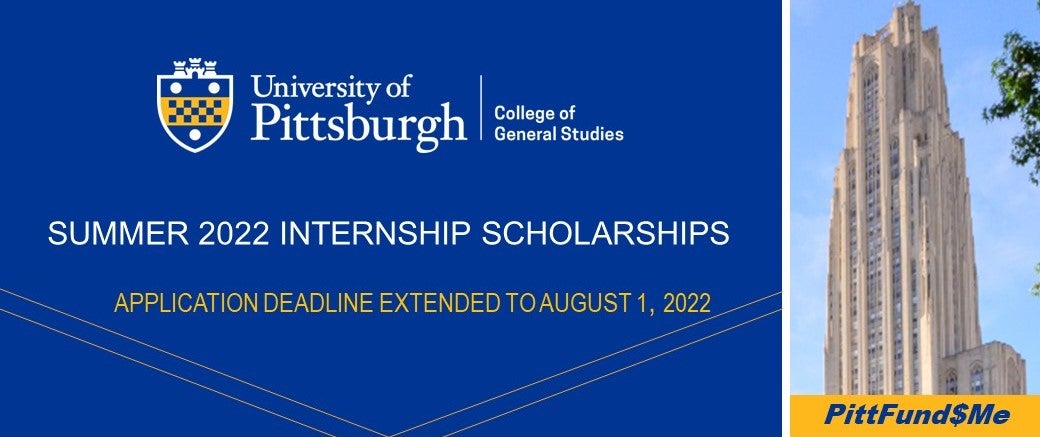 The application deadline for the CGS Summer 2022 Internship Scholarships has been extended to August 1, 2022. You still have a chance to fund your internship experience this summer. Apply Now!
Although sometimes difficult for busy students to fit into their schedules, internships offer a unique opportunity to apply academics in a professional setting and get the experience employers are looking for before completion of a degree program. In addition, internships are often unpaid or in fact paid for by the student in the form of college tuition. The College of General Studies Summer Internship Scholarship addresses the need to alleviate the financial burden and time constraints of an unpaid internship for motivated students.
Up to three scholarships will be awarded for the summer 2022 semester to cover the tuition and fees of a three-credit internship.
Eligibility Requirements
Applicants must:
1) be registered for 3 internship credits (LCJS, CGS, NPHS, or PUBSRV 1900)
2) be enrolled in a CGS bachelor's degree program
3) not be eligible for tuition remission
4) demonstrate financial need and have a FAFSA on file with the University
5) demonstrate good academic standing (2.5 minimum cumulative GPA)
How to Apply
Applications must be submitted through PittFund$Me. Instructions and the link to the application can be found here. Interested students should search for "CGS Summer Internship Scholarship." You will be asked to upload a signed copy of your internship agreement and a brief essay as part of this application. Your essay should explain how your internship combined with your CGS degree will help you achieve your academic and career goals.

Summer 2022 Deadline: Apply by August 1, 2022