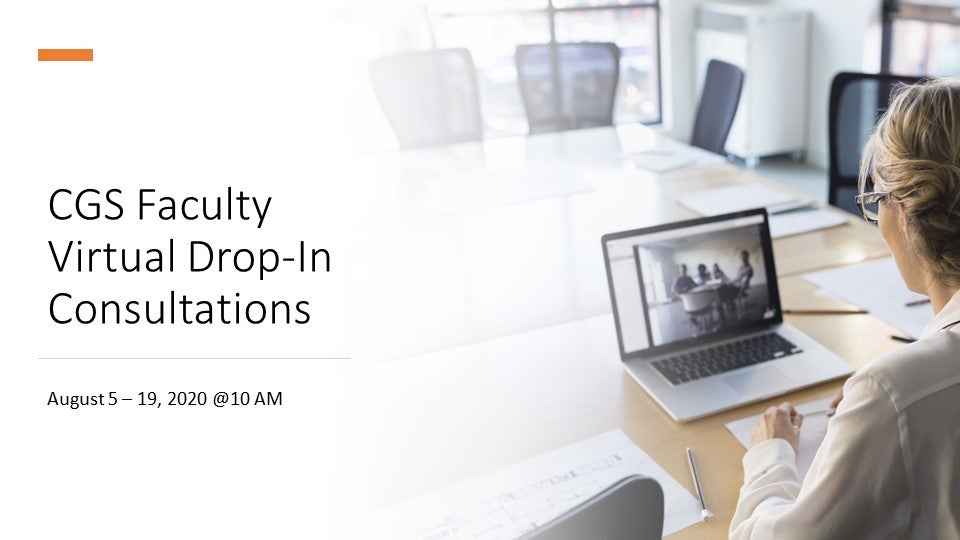 CGS Instructors
Drop-in for a quick consultation with CGS Academic Affairs Staff and Program Directors to help you successfully prepare your web-based CGS course for the Fall term.
When:  10:00 -  10:30 am daily, starting Wednesday, August 5 through Wednesday August 19 (weekends and Fridays excluded)
Where: Online
Join a Session: Use this link to join a drop-in session by Zoom.
Appointments are first-come, first-served, and there may be a wait in the Zoom waiting room if we are seeing another instructor. If you experience issues logging in, contact boryana.dobreva@pitt.edu.
Wish to request an individual consultation or ask a question outside the regularly scheduled 10-10:30 a.m. time slot? Contact us via email!
Boryana Dobreva, Director of Academic Programs, boryana.dobreva@pitt.edu
Wesley Hiers, Director Administration of Justice and Legal Studies, wjh16@pitt.edu